As many of you may know my home is also the home to at least one spirit, maybe more. For the most part, they are friendly and keep to themselves. Aside from the occasional footsteps and the stories shared on the show they stay quiet.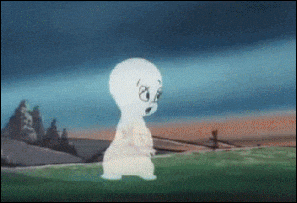 This however, was not the case last night. We have a fridge in our garage that we started to keep water, soda, and juice for the kids as the weather warms. As they spend more time outside they can stay hydrated.
So anyway, as I walked into the garage last night to get a drink from this fridge I didn't get a sense of any of them in there. I walked to the fridge, got my drink, and turned to walk back into the house. That was when from out of nowhere behind me I felt one of them. This was made even creepier when I felt him rush up behind me and "chest bump" my back.
This was very unexpected and took me off guard. It wasn't done with malicious intent but seemed more fun. Almost like he was just reminding me that he is still here.
Have any of you had a more friendly spirit take you by surprise and get your heart pumping just a bit?